Evenstar Acupuncture and Integrative Medicine is excited to open their doors to you. Located in beautiful Largo, Florida, our acupuncture clinic is here to assist the people of our community with our beneficial treatments deeply rooted in traditional Chinese medicine.
Dr. Taylor Blair owns and operates Evenstar Acupuncture. Dr. Blair is a certified acupuncturist and a talented yoga instructor. She specializes in comfort and helping her patients to feel at ease with every appointment. To learn more about Dr. Blair's background and experience, check out our About us page.
Acupuncture, traditional Chinese massage, and cupping are just a few of the services offered by Dr. Blair. She is also excited to assist her patients with weight loss through yoga, nutritional counseling, and B12 injections.
Additionally, Dr. Blair offers facial rejuvenation treatments to help reduce wrinkles and improve the health of your skin naturally.
Athletes with chronic pain, victims of abuse with PTSD, people looking for a natural alternative to prescription medicines for their anxiety and depression – Dr. Blair will go to bat for you. She wants to do everything she can to help see you through to better health. With the use of both acupuncture and integrative medicine she helps patients relieve their pain, anxiety, and depression.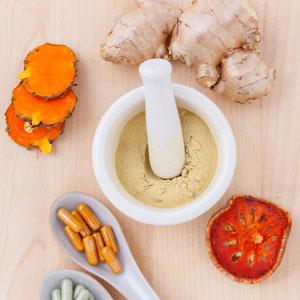 Dr. Blair's treatments are affordable and flexible. For those looking for quick acupuncture sessions with minimal payment, Dr. Blair offers community acupuncture in a St.Petersburg acupuncture clinic a few days each week.
Treatment packages are available for a variety of private services –they make fantastic gifts!
Dr. Blair's hours typically range from nine a.m. to six p.m. Monday thru Friday. However, she's open to making an exception in the evening and weekends if need be. Just give her a call or send her a message and she'll be happy to talk with you about it.
Chinese herbs and CBD products will be available for purchase via our website soon.
Give us a call today; we look forward to helping you find your balance.