Frequently Asked Questions
Evenstar Acupuncture in Largo — What You Can Expect
How does acupuncture work?
Acupuncture works by utilizing the meridians (channels) in the body and balancing the bodies various systems. Acupuncture points have different functions.  When stimulated, they elicit different effects within the body. For example, Large Intestine 4, (which is located on the back of the hand), is the command point for the head and face and is useful for relieving headaches and tooth pain. If you think about the meridian system as an electrical system in a house, you turn on a light switch on the wall and a light turns on in a different spot. 
How much does acupuncture cost?
We offer single treatments and packages.  See our services page for accurate pricing for all available services. 
Do you offer weekend hours?
Depending on the circumstances, Dr. Blair will occasionally see a patient outside her normal working hours. Dr. Blair provides private and community acupuncture in Largo Monday-Friday.  Contact Dr. Blair to discuss further.
An acupuncture treatment should be virtually painless. Sometimes sensation can be felt at the acupuncture point like heaviness, achiness, or a warming or cooling feeling. If an acupuncture point ever becomes uncomfortable, the patient can always inform the practitioner and the needle will promptly be removed. 
What do I need to bring to my first appointment?
For a first-time appointment, it's helpful to bring in your paperwork printed and completely filled out. This includes the health survey and the financial policy.  Wearing comfortable clothes is also recommended so that the acupuncture physician can have access to the patient's lower leg and below the elbow.  Eating a snack and drinking water one hour prior to a treatment is advised.  
What can I expect from an acupuncture treatment?
An acupuncture treatment can last anywhere from 45-90 minutes depending on the length of the conversation between the patient and the practitioner. A first time treatment will usually be longer (around 90 minutes) but every subsequent treatment will be 45 minutes to an hour.  The first portion of the treatment is an intake; this is where the patient has time to talk to the practitioner and express any health concerns.
After talking with the practitioner, the needles will be inserted, then the patient will have 20-30 minutes to rest and enjoy the treatment.  Any other modalities such as A.P.I.T. (Acupuncture Point Injection Therapy), cupping, tui na (Chinese medical massage), ear seeds, etc. are usually done at the end of a treatment. 
Acupuncture is widely known to treat pain anywhere in the body, but it can also be used to treat a variety of internal disorders.  Acupuncture benefits range far and wide. Patients often turn to Traditional Chinese Medicine to seek relief from digestive disorders, headaches, anxiety, depression, insomnia, infertility, menstrual disorders, and smoking cessation.
The World Health Organization published a research article outlining acupuncture benefits and the wide variety of disorders it can treat.  Their effectiveness has been expanded by The Acupuncture Evidence Project. To learn more, please click the link below.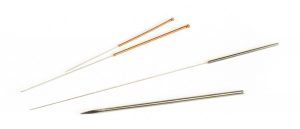 Choose Evenstar Acupuncture for quality, personalized acupuncture in Largo. Dr. Blair is to here to help you find your balance.